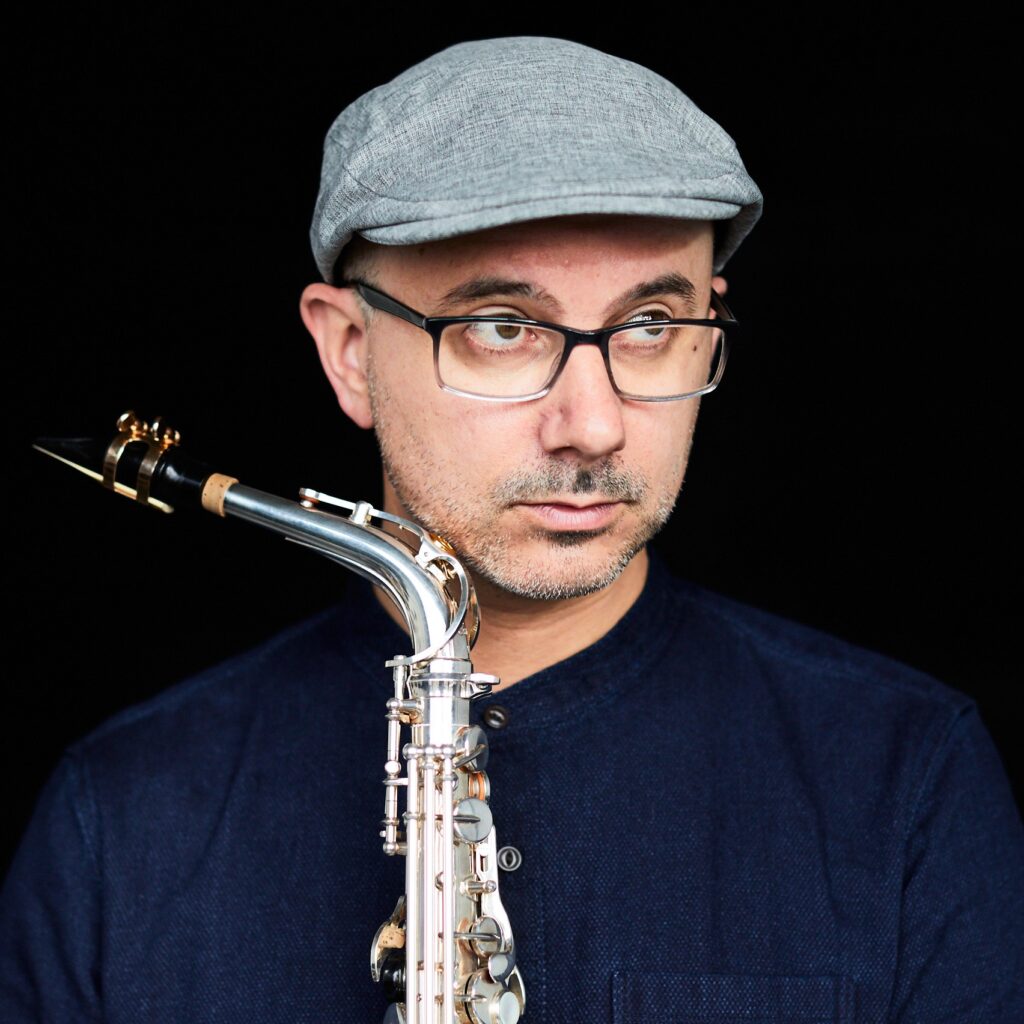 "One of the great sax innovators of our time"
Louder Than War
Samuel's recent work involves contemporary story-telling through innovatively crafted soundscapes that blur the lines between classical, jazz, and electronic music. His shows are truly unique, as he attempts to capture fragments of memories and emotions, repainting these scenes live on stage with his saxophone and an assortment of harmoniser and delay pedals. Crowds react well to the intimacy and immediacy of the music – there are no big layers of pre-recorded track or loops here – if he stops playing it all grinds to a halt. Make no mistake though, the sonics can build up to epic proportions, with one recent punter commenting that she was "mesmerised into oblivion".
The debut album "Patterns Various" has been well received. Coverage includes airplay from BBC Radio 3's Unclassified and Night Tracks shows via Elizabeth Alker, Hannah Peel and Sara Mohr-Pietsch, exclusive sessions and interviews with John Kennedy on XFM and Anna Phoebe on Soho Radio. BBC 6 music support came in from Tom Ravenscroft and Stuart Maconie, culminating in Samuel being invited to present his own hour-long show as part of Stuart Maconie's Freakzone Playlist, a true career highlight. Louder Than War magazine declared him "one of the great sax innovators of our time", Backseat Mafia described "Patterns Various" as "an album which will be looked back on as a chronicle of our times" and the album took centre stage on the front page of bandcamp thanks to "New and Notable" selection from their editorial team.
Outside of his own releases, his recent CV reflects an eclectic mix of work: as a touring musician he has performed with the likes of Hackney Colliery Band, Augustines, Hollie McNish, Introducing Live (DJ Shadow Project) and Stephen Crowe. As a session musician and producer his collaboration and remix portfolio includes artists as diverse as Phil Selway (Radiohead), Uno Helmersson (The Bridge), Angus MacRae, Soothsayers, Quest Ensemble, Roska, Laura Mvula, Bawrut, Nick Luscombe's Musicity, Beverley Knight and Ben Taylor.
Samuel is currently working on the follow-up album to "Patterns Various" in addition to running Counter Chamber, a new classical / electronic night featuring a wide range of contemporary performers in Hackney, London.