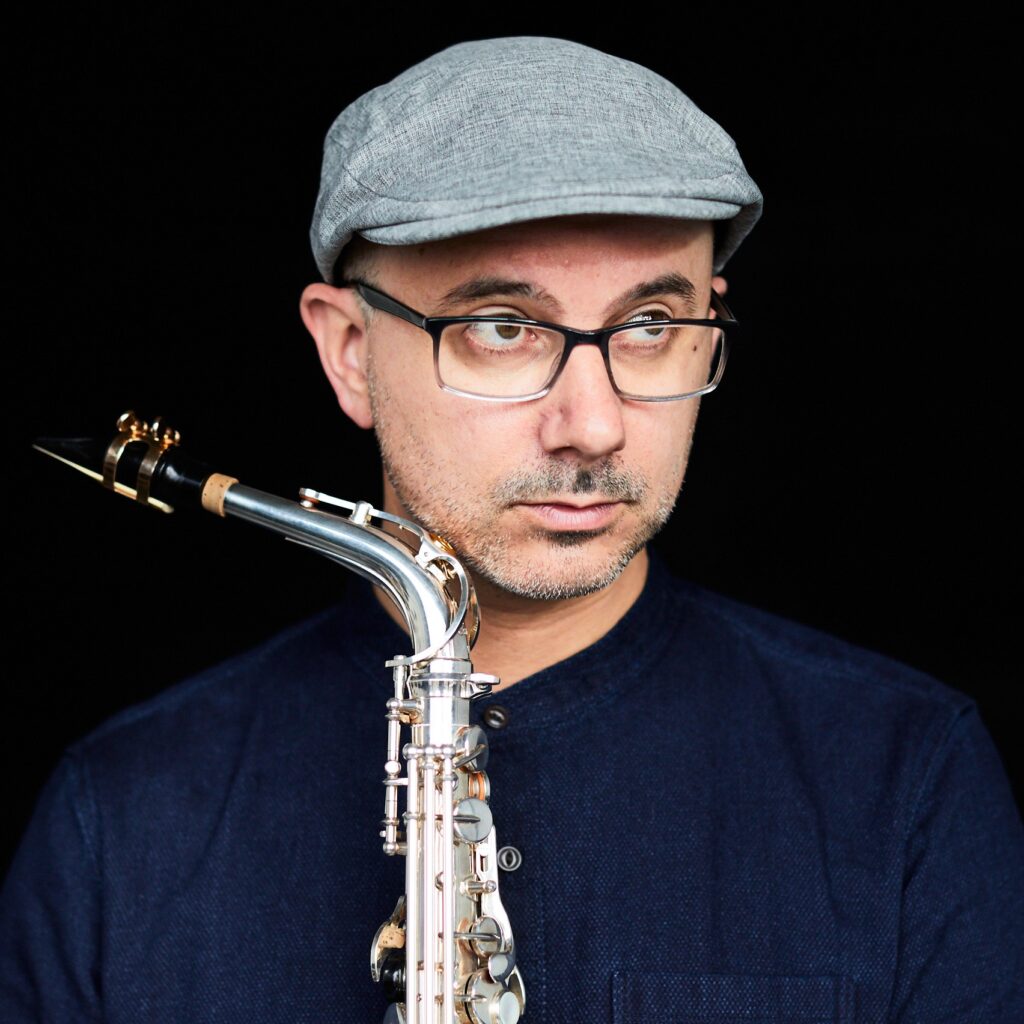 "One of the great sax innovators of our time"
Louder Than War
Samuel Sharp is a composer, saxophonist and producer based in London.
His recent CV reflects an eclectic mix of work: as a touring musician he has performed with the likes of Hackney Colliery Band, Augustines, Hollie McNish, Introducing Live (DJ Shadow Project) and Stephen Crowe. As a session musician and producer his collaboration and remix portfolio includes artists as diverse as Phil Selway (Radiohead), Uno Helmersson (The Bridge), Roska, Laura Mvula, Bawrut, Nick Luscombe's Musicity, Beverley Knight and Ben Taylor.
You'll find the bulk of his work to date under the artist name Lossy, and so the switch to using his real name truly represents a new chapter in his career. These latest works reflect a fresh shift towards Sharp's output as a live performer and composer, using his saxophone and other acoustic instruments alongside live electronic manipulation to create innovative soundscapes that blur the lines between minimalist classical, jazz and electronic music.
Always at the forefront of technology, his stage rig has taken many forms over the years, combining quirky controllers, live electronics, traditional instruments and looping gear to enable him to improvise and compose on the fly. His live sets are noted for their storytelling and relatable nature, as he pulls his sounds and influences from the real life events and observations he has collected over the years.
You can read more about his current album Patterns Various here